The S.E.C.R.E.T. trilogy has a unique and captivating plot, strong female characters and a realistic HEA
S.E.C.R.E.T.
focuses on the sexual awakening of Cassie Robichaud, a repressed widow in her thirties who accidentally stumbles on a mysterious female organization that instills confidence through ten life-changing steps. Cassie's sensual steps propel her towards a relationship with her boss, Will, but they have to overcome a few obstacles before they can truly enjoy their HEA (Happy
Ever After
).
The first book in a sexy and sophisticated series of erotica, with a new twist: this time, women control their fantasies and men will do anything to satisfy them
Cassie Robichaud is thirty-five and widowed. After a life filled with disappointments, her days are dull and gray: she waits tables at a rundown café in
New Orleans
, and every night she heads home to a one-bedroom apartment alone. But when she discovers a notebook left behind by a mysterious woman, Cassie's world will never be the same. The notebook's shocking and scandalous contents lead her to
S.E.C.R.E.T,
an underground society dedicated to helping women realize their wildest, darkest, and most intimate
sexual fantasies
. The
S.E.C.R.E.T
motto: No judgment. No limits. No shame. Cassie soon embarks on a tantalizing and unpredictable erotic journey, completing ten fantasy-steps toward sexual fulfillment--discovering acceptance, courage, surrender, and more--with gorgeous men in rapturous scenarios beyond her imagination. As she is set free from her inhibitions, the satisfaction and bliss she experiences bring her a new confidence that transforms her forever. Equal parts scintillating, liberating, and emotionally powerful,
S.E.C.R.E.T
is a world where fantasy becomes reality.
The hotly anticipated sequel to the erotic sensation S.E.C.R.E.T., where women's sexual fantasies become reality
Still wounded from a recent heartbreak over her boss and lover, Will, Cassie Robichaud throws herself into service with S.E.C.R.E.T., the mysterious organization that changed her forever by bringing her deepest sexual fantasies to life, one step at a time. Now, it's Cassie's turn to guide the group's newest candidate, Dauphine Mason, recruiting men to execute a new set of fantasies.
At thirty-one, Dauphine is the proprietor of a New Orleans vintage clothing store. She's been harboring a crush on Mark Drury, a local rock star, but is too shy to put herself out there with him. She turns to S.E.C.R.E.T. to reignite her sexual flame and find the confidence to risk her heart again with another man.
As Cassie worries that the right time will never come for her and Will, she finds inspiration helping Dauphine in S.E.C.R.E.T. Both women navigate the rocky path between their hearts and their passions, hoping to discover what they truly want in life and in love. S.E.C.R.E.T. Shared is a romantic, adventurous, and sexually charged sequel to one of the hottest new series in erotica.
S.E.C.R.E.T. Revealed bares all—the final book in the hot erotic trilogy
The only thing that Cassie Robichaud has ever really wanted is Will
Foret
, the love of her life. But when Will discovers that Cassie is part of
S.E.C.R.E.T.
, an underground group devoted to helping women experience their deepest sexual fantasies, Will breaks it off.
Heartbroken
, Cassie dries her tears and focuses on her work with helping the latest
S.E.C.R.E.T.
recruit, Solange Faraday. Cassie also reignites her relationship with sexy bad-boy Jesse, even though she knows he can never love her as deeply as Will did.
Meanwhile, beautiful, brilliant Solange, a local news anchor and divorced mom, has a great career but a wilting love life. She rekindles long-lost passions, going deeper and hotter than any other S.E.C.R.E.T. candidates before her. Can Solange find what her heart most desires? And when Will realizes he's made a tragic mistake, will Cassie be able to forgive him?
S.E.C.R.E.T. Revealed is the explosive, sexually-charged finale to the phenomenal S.E.C.R.E.T. trilogy.
- - - - - - - - - -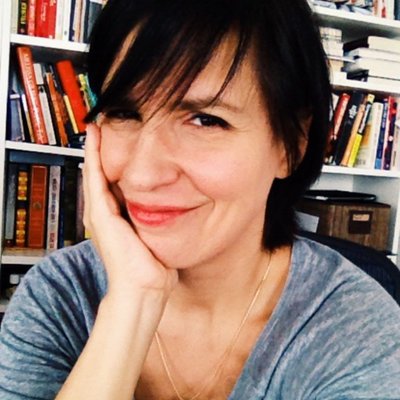 L. Marie Adeline
is a pseudonym for the bestselling author Lisa Gabriele.
S.E.C.R.E.T.
, her first novel in this erotica series, was a
#1 international bestseller
. For more information on the S.E.C.R.E.T. series, visit www.secretnovels.com and www.facebook.com/lmarieadeline
For more information on
books
by Lisa Gabriele go to www.lisagabriele.com
- - - - - - - - - -
My Review:
The S.E.C.R.E.T. Trilogy is not for the faint of heart, but it is for all of you who love great fantasies and love stories! Under no circumstances do I want to give away the plot of what I thought were fantastic books, so I will tread as lightly as I can. Picture yourself in your day to day hum-drum life and out of the blue you find out about a secret society that helps women explore their sexual fantasies, in a safe environment, with trained men. Calm down ladies! I'm not sure if such a place exists, but just think of the possibilities!
The S.E.C.R.E.T. Trilogy books are set in New Orleans, a city ripe for such an undertaking if there ever was one. The books are romantic. They are tantalizing. They are full of sexual intrigue (so not for the faint of heart) and mystery. The books are about women's friendships and women helping women.
A teaser I am willing to part with is
S.E.C.R.E.T.
is a
secret organization
run by wonderful women who only want to help other women to have fulfilling lives. Members are chosen. Once chosen, the woman visits the mansion and fills out a questionnaire with her fantasies. The board of the
S.E.C.R.E.T.
organization then sets up the fantasies. There are ten altogether and the purpose is to give a woman confidence and to help her find direction in her life. Upon acceptance into the organization, each woman receives a bracelet. At the completion of each step, she receives a charm that represents the lesson she has learned about herself.
Surrender, Courage, Trust, Generosity, Fearlessness, Confidence, Curiosity, Bravery, Exuberance, The Choice
It is an intriguing trilogy, that while about sex, is not all about sex. It is about growing a woman's confidence in herself. This is not the type of book that I normally review here on my blog, and I don't think I actually understood the entire scope of the series when I agreed to review the books, but I really enjoyed them, so much so, that I am giving them a five star rating and highly recommending them. The trilogy boasts a unique story line that I have yet to come across and I think women will definitely enjoy the books.
At thirty-five, I'd begun to believe "it" would never happen again. To be wanted, to be craved, the way this man craved this woman, was like something out of a foreign movie in a language I'd never learn, with subtitles that were becoming increasingly blurry.

I thought about the notebook, the words I had scanned, that man at the table, the way he caressed his partner's wrist and kissed her fingers. How he fingered her bracelet, his urgency. I wished some man could feel that for me. I thought of a fistful of thick hair in my hands, my back pressed against a wall in the kitchen of the restaurant, a hand lifting my skirt. Wait a second, the man with Pauline had a shaved head. I was imagining Will's hair, Will's mouth...

S.E.C.R.E.T. is a fictional society dedicated to helping women achieve a sexual awakening.
I am hosting a giveaway of the entire trilogy (S.E.C.R.E.T., S.E.C.R.E.T. Shared, S.E.C.R.E.T. Revealed) open to residents in the US and Canada only. Just leave a comment with your name and email for contact purposes!
Purchase S.E.C.R.E.T. Revealed in these formats:
Kindle
Paperback
My Life. One Story at a Time. is an Amazon advertising affiliate; a small fee is earned when purchases are made at Amazon through the link above. A free book was provided by the source in exchange for an honest review. Views expressed by authors are their own and do not necessarily reflect the views of My Life. One Story at a Time. My opinions are my own. This provided in accordance with the FTC 16 CFR, Part 55.