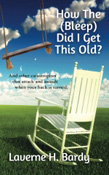 About the Book:
A
How the (Bleep) Did I Get This Old?
@
is a compilation of Laverne H. Bardy
=
s columns that honestly discuss the harsh yet often humorous realities of aging
NEWTON, N.J.
B
For the more than 70 million baby boomers that are at or approaching retirement age, life has flown by rather quickly. At least, that
=
s how fellow baby boomer Laverne H. Bardy describes life in her book,
A
How the (Bleep) Did I Get This Old?: Aging and Other Catastrophes that Attack and Assault When Your Back is Turned
@
(ISBN 1463667914).
The general topic of aging is discussed from both a serious and comical aspect in each of the book
=
s six sections. Through this compilation of columns, Bardy discusses her decision to end a 21-year marriage and re-enter the single life, which leads her to new encounters like singles dances where she meets some unforgettable personalities. She shares her often humorous adventures in dating from a vacation gone wrong to her relationship with a NASCAR fan who never quite got over Dale Earnhardt's untimely death.
Gray hair, cataracts, increased doctors visits and other joys of aging have columns of their own where Bardy tries to understand when the transition from young adult to middle-aged took place, and how it flew by without her even noticing. Laughing with high school friends 50 years later and becoming enamored when an attractive guy tries getting her attention are a few of the lighter stories.
Bardy
=
s column,
A
Laverne
=
s View,
@
has been syndicated with Senior Wire News Service since 2004. She builds on her popular column that has made readers laugh for years with more of her firsthand experiences into the world of aging. She hopes that the book can connect with her readers in the same way her column has.
A
I want readers to read my book, and react as they have about my column for years. I want them to say,
>
Yes, yes....Exactly! I thought I was the only one who felt that way. That's hilarious,
=
@
Bardy says.
A
We
=
re all going through the same experiences, and we only get to go through this journey once. We might as well enjoy it and laugh a little bit along the way.
@
A
How the (Bleep) Did I Get This Old?: Aging and Other Catastrophes that Attack and Assault When Your Back is Turned
@
is available for sale online at Amazon.com and other channels.
About the Author: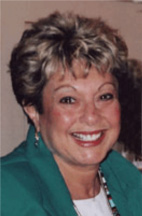 Laverne H. Bardy's humor column,Laverne's View, has been syndicated with Senior News Wire Service since 2004, and is read in newspapers internationally. Her column was previously seen in 50 Plus Monthly, a regional New Jersey newspaper, where loyal readers laughed at her humor from 1999 to 2009. Laverne's View, can be read regularly at:
www.huffingtonpost.com/laverne-bardy/
Laverne began her writing career in the mid 1970's, when she was asked to write and edit Hotline, the Parent/Teacher newsletter at the school her children attended, in Livingston, New Jersey. During that same period she wrote one play, collaborated in writing another, and worked with the Livingston school system's psychologist to write a series of Behavioral Modification skits that were presented to parents and teachers of the student body.
Laverne wrote human interest stories and press releases forWest Essex Tribune and The Newark Star Ledger for a stretch then went on to join the staff of Northern Horizon andMontague newspapers.
Some publications Laverne's work has appeared in areReader's Digest, Mature Living, Woman's Hockey, Big Apple Parents' Paper, The Daily Record and New Jersey Jewish News. Anthologies include Chocolate for a Woman's Courage, Rocking Chair Reader, Bedpan Banter and Story House. Writing accepted by Craft of the Modern Writer was submitted for use in a college text. Laverne has been interviewed by radio host, Carole Marks on her international show, A Touch of Grey, by blogger Brian Feinblum for his blog, "http://bookmarketingbuzzblog.blogspot.com." Bottom Line Retirement magazine interviewed her twice.
When she is not writing Laverne gives talks and readings from her book, "How The (Bleep) Did I Get This Old?" and other humor columns she has written over the past thirteen years.Talks about the joys of aging don't usually last more than three minutes.
Laverne was nominated for publication in the 2006 edition ofMarquis Who's Who of American Women.
Guest Post pilfered from Huffington Post (by me)
Don't worry, Laverne knows.
I'll Start Monday
My heart goes out to Oprah. She has gained weight again. This woman is structured, committed and disciplined in every aspect of her life and she can't conquer her eating addiction, so how can I be expected to? Other than showing up for meals on time, I don't know what structured, committed or disciplined means.
I've been on countless diets. I once spent a fortune on one that required me to eat their pre-packaged food. Only after they had all my money did I realize that what they were feeding me was dog food.
I tried to eat it. I really did. But I couldn't swallow what they were passing off as tasty. After two weeks and forty-two repeated attempts at swallowing their nauseating meals, I put the food out for my neighborhood feral cats who sniffed it, and walked away. Mind you, it was the middle of winter, when mice, birds and gophers were scarce, but the cats opted to starve rather than eat what I'd left them. Come to think of it, that may have been how I was expected to lose weight.
Another popular diet I attempted came in book form and discouraged eating highly processed carbohydrates. Everyone but me was losing weight on this diet. Then I read the last page disclaimer that basically said hypoglycemic people will not be successful on this diet. I'm hypoglycemic. I had wasted a whole month on that damn diet so I rewarded myself with a hot fudge sundae, walnuts in syrup and sky-high whipped cream. No cherry. A cherry would have put me into the next month's calories.
Remember the Drinking Man's Diet? In 1964 it was the original no carb diet. You drank all the booze you wanted along with endless heaps of fatty meats, sauces and cheeses. I rather enjoyed that diet until I read reports of dieters dropping dead in front of deli counters.
Another diet I was on included support meetings, once-a-week. I attended every single meeting for two solid weeks in a row. Then I quit, convinced I could do it on my own. I made their meatless meatloaf, and flour free, sugar free, oil free, milk free, taste free cake. At one of the meetings I was told that mustard on a lettuce leaf tastes exactly like a bologna sandwich. Honest. The two weeks my head was into it, I was convinced I was eating a bologna sandwich. Only on the fifteenth day when my motivation waned, did I realize that mustard on a lettuce leaf tastes exactly like mustard on a lettuce leaf. And, that's not bologna.
It's evident that there continues to be more of me than necessary so I'm trying, for the trillionth time, to lose weight. I know I need to have crunchy foods to keep me happy. I'm hoping carrots and cabbage will satisfy that need, although it never has before. I found myself in front of my refrigerator, yesterday, desperately searching for something sweet. I ended up downing a swig of gherkin pickle juice and, yes, it actually satisfied my craving - for the moment. I've raised my water intake to several quarts a day, which fills my stomach, but sloshes when I walk, and keeps me housebound.
After a week on this no-nutrition diet I felt thinner, so I rummaged through my closet, where sizes range from Those Were The Days, to I Can't Friggin' Breathe, to You're Kidding, Right? I tried on everything, toward a goal of keeping what fit, and giving the rest to Good Will. I was ruthless as I yanked each piece of apparel from its dusty, rusty hanger, some of which have hung there for decades, in hopes of one day coming out into the sunlight, wrapped around my body.
I had to face the sad reality that even if I fit into those clothes one day, they would no longer be in style; like the stunning navy blue sack dress, the black sheath, the June Cleaver shirtwaist, several pairs of culottes, and bell bottom slacks, and a lovely beige suit with Mommy Dearest shoulder pads.
Maybe....just maybe....this will be the decade I lose the weight and treat myself to a new, updated wardrobe.
Maybe....just maybe....that last sentence is another example of bologna.
AND, if you enjoyed this guest post (that I pilfered), here is the link to even more!
After twenty-one years of marriage, I returned to the dating scene and realized that nothing had changed. The men were older, but they were still motivated by the same primal urges. And two decades and three children later, I was till trying to preserve my virginity.
"What a surprise it is to hear from you," I said. "I'm honored. Did a friend die and leave you with an empty slot?" She had no idea what I was talking about, so I reminded her of our last conversation. "Oh, that," she said. "Well, you have to understand how busy my social life is." "I do. I really do," I said. "But, timing is everything and, unfortunately, it appears that yours is off because now it's I who have too many friends. Why not leave me your number? If a friend moves out of state, or dies, I promise to give you a ring."
One of my friends wanted to know more (about my date to the NASCAR). Her husband was a NASCAR enthusiast and had been trying to get her to go to the races with him. "Go get a Magic Marker," I instructed. "Now, draw pictures on your arms, chest, and legs. Then slip on a tube or a tank top, sans bra, and tie a neckerchief around our head. Walk to your kitchen cabinet and pull out two large pot covers. With one in each hand, position your head in the middle and slam the pot covers hard onto each side of your head - bang, bang, bang." (And, as soon as you finished laughing - read on.)
My gynecologist couldn't find my ovaries...She raised her head up from between my knees and looked at me quizzically. "Are you sure your doctor didn't remove your ovaries when you had your hysterectomy?" "I'm absolutely certain. Now, please tell me how I could have lost them? I've passed the age where I enjoy traipsing around naked, so if they happen to have dropped out, wouldn't I have noticed them in my underpants?"
(On horse riding lessons) There I was, bouncing up and down, up and down, up and down, and Clementine was going down and up, down and up, down and up. We were totally out of sync. But she was not the only one out of control. Every time we collided, I peed, and there was nothing I could do to stop it from happening. We collided. I peed. We collided. I peed.
I think most people would like to be remembered after they've passed away. Passed away. Doesn't that sound like something caused by a gentle breeze? "She was here a moment ago, but suddenly...she passed away. Did you look behind the forsythia bush?"
(Her wedding)
Imagine, if you will, a dance floor with balding, overweight senior citizens struggling to keep their hula hoops up and rotating. Aging bodies rebelled and creaked as they repeatedly bent over to retrieve fallen hoops. And for the length of one 78 record, arthritic aches and pains were ignored as scores of seniors relived their youth and gyrated to the beat of "Jailhouse Rock."
(Getting together with girlfriends) We wondered how it was that aging (husbands) had zapped them of energy for yard work and housework, yet they were always up for sex (pun intended.)
Our husbands would probably blush if they knew what we talked about when they're not around. They probably think we discuss shoe styles, recipes, and fifty ways to sexually satisfy them. Those topics, seen slashed across covers of women's magazines, may be addressed in the thirty something circle, but they rarely cross the lips of my down-and-dirty, well-over-sixty girlfriends, especially if a bottle of Merlot is involved. For years a battle has waged between couples married thirty or more years. Most men in these relationships continue to want sex on a regular basis - like once a day.
Women also enjoy sex on a regular basis - but more like once a month. This issue may have remained undercover, so to speak, were it not for the creation of Viagra, and Senator Bob Dole's candid TV talks about it back in 1999. These two events enlightened the world to the fact that older couples not only "do it" but are intent on doing it clear into senility. This new drug has caused men to pound their chests and howl like Tarzan while their Janes hide in fetal positions on the floor of closed closets. (OK - instead of quoting the whole book - just go to page 237 and continue laughing!)
My Review:
By sharing all the quotes above, it if evident that I enjoyed the book. I do not remember ever laughing that hard. I was sick with a sinus infection and could hardy breathe, much less laugh. I chose laughing over breathing. And crying! I laughed until I cried, and then I laughed some more. I don't know what else I can say about the book. It is hysterical. Laverne takes everyday happenings and just lets loose. I guarantee you if I happen to pee in my pants in public, I will soak myself because I know I am going to remember her taking horse riding lessons, and I won't be able to stop laughing. You have to read this book. It's great!
The book is very well written. Her stories are funny and will imitate your life and will have you crying from laughing. I guess you could say that Laverne and I have become pen pals, and I look forward to every email.
She is a wonderful person and a great story teller. Go buy the book. Go and laugh!
This book can be purchased at Amazon here:
We also have a copy to give away!!


To enter:
A follow and tweet would be nice too! You can do it by clicking on the buttons below. THANKS!!