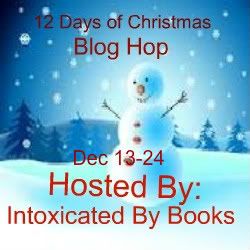 To wish everyone a Merry Christmas and show my appreciation for all of my loyal followers (and new followers), I am participating in the 12 Days of Christmas Blog Hop. There are lots of prizes to be won;
at least one on every participating blog.
I am giving away an Amazon gift certificate to one lucky winne.
To enter, all you need to do is follow my blog publically either by GFC, NetworkBlogs,
or Google+ (see above) AND like My Life.'s Face book page.
Please leave your "follow name" and email address in your comment.
I'll be notifying the winner on December 27, 2011!
As always, Tweeting about the give away is appreciated!
The give away is international! Please let us know what country you are
visiting from and what your Christmas wish is!
Take a moment and visit her blog.
Click on the links below and visit as many blogs as you want to.