Hi everyone! It's Follow Friday. Click on the above button and head to the hostess, Parajunkee and give her a follow and then follow the guest host: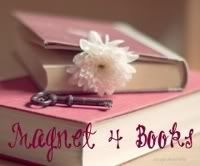 I am having a blast finding and following new blogs. If you are here via Follow Friday, please leave a comment with your blog address so I can find you too. Thanks.
I am hosting a give away this week for the book "Mistakes." If you would like to enter, please click here Mistakes by A.M.Hayward & L.J.Holder and follow the instructions. Good Luck. I'll be announcing a winner soon.